Divorce Support Group
for Women
Divorce Support Group for Women in Westlake Village, CA
H.O.P.E. After Divorce: A Healing Divorce Support Group for Women
HOPE STANDS FOR HEAL, OPEN-HEARTED, POWER-ON, EMBRACE
Ongoing, this group meets bi-weekly:
Tuesday evenings 6:30 pm – 8:00 pm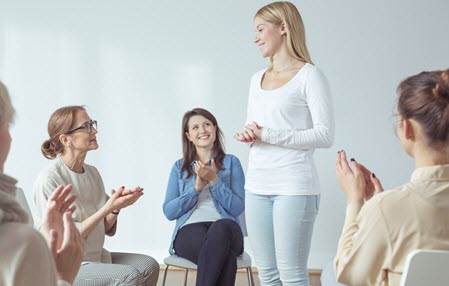 Our group was created to help women heal, grow and rebuild their lives after divorce. We seek to provide a safe and restorative space for women to share both their challenges and successes as they walk down the road to divorce recovery. Tremendous healing can take place when you support and are supported by others.
The fee for this group is $20.00 per attendance.
The group is limited to 10 people to foster a more personal atmosphere of trust and encouragement.
Call 805-444-4968 to RSVP or for more information
Testimonials:
"Jamie, you are dedicated to your work and are very supportive. Thank you for your help." ~ S
"Jamie, thanks so much for this group. It's my girls night out and has given me family in this group of women – lifelong friends." ~ J
"I love your passion and commitment for us." ~ D
"Thank you for all you give to helping others who are in emotional pain going through the divorce process." ~ V